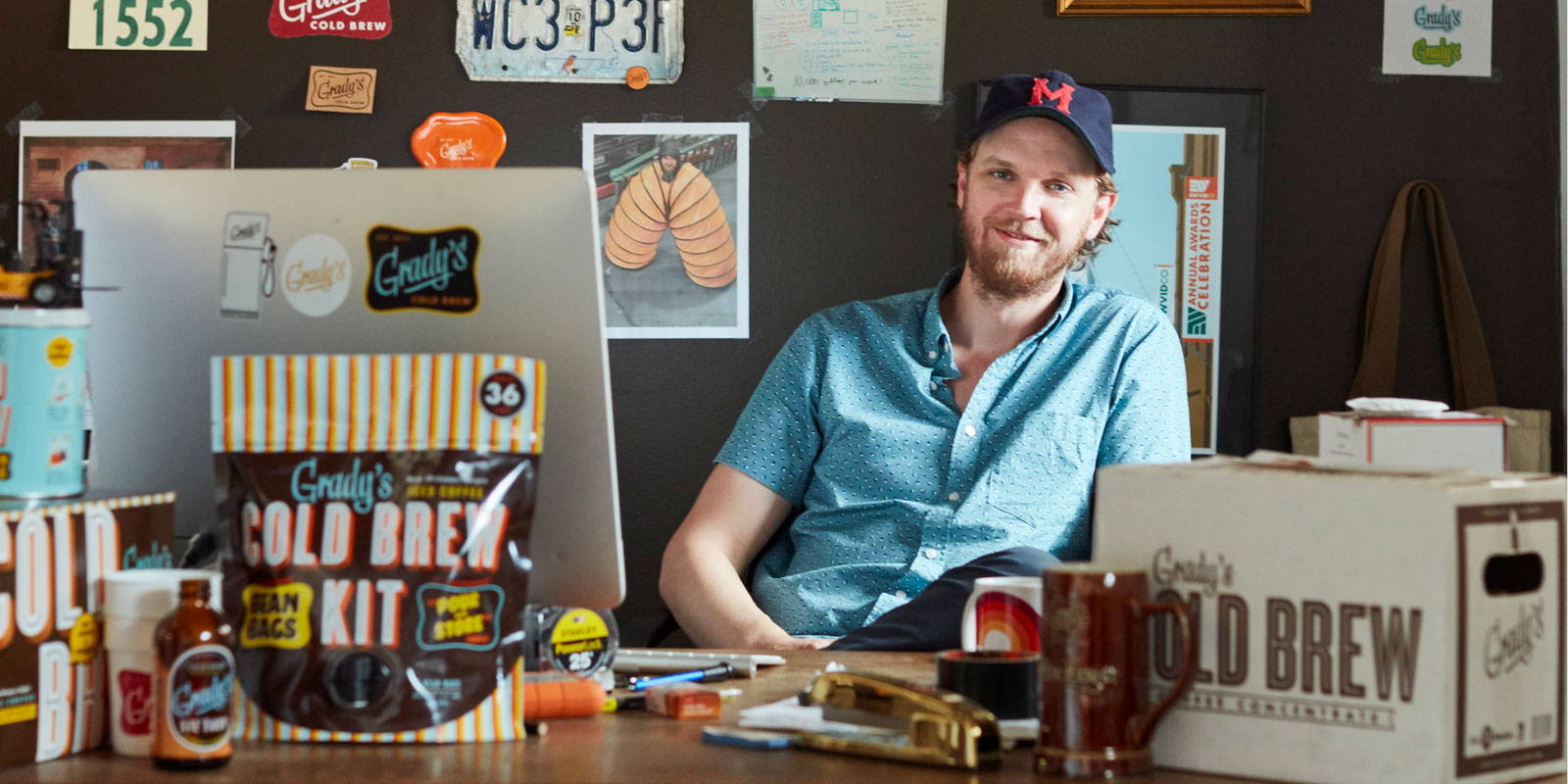 Grady Laird, President and Co-Founder of Grady's Cold Brew
WHAT IS COLD BREW?
Cold brewing is a process in which coffee is brewed by soaking grounds in cold water overnight. After steeping, the coffee is filtered to separate the grounds and silt from the liquid.
WHAT MAKES GRADY'S NEW ORLEANS–STYLE?
The addition of chicory makes it New Orleans–Style. Chicory adds a natural, subtle sweetness that taste great with dark-coffee roast.
WHAT IS CHICORY?
Chicory is the root of the endive plant; endive is a leaf vegetable enjoyed both cooked and raw, often in salads. It was brewed for centuries as a substitute for coffee, and is now beloved for the natural, subtle sweetness it adds.
THE BUILDING OF A COLD BREW BRAND
The company started like any great food and beverage company - in a kitchen somewhere in Brooklyn. Working in production at GQ, Grady began to sling his signature brew in the elevator banks at Conde Nast. Word spread quickly and soon people were hounding him for their fix. It wasn't long before Grady's Cold Brew received the highly covetable GQ feature and Grady quit his day job. Partnering with co-founders Dave and Kyle, the three hustled to brew and distribute all week and gain exposure selling iced coffee by the cup at Smorgasburg on weekends.
Fast-forward to 2017, and we're all moved into our new 15,000 sq. ft. brewery in the Bronx. It's a wonderland of stainless steel tanks and machinery that will allow the company to maintain premium quality, while growing in volume.
We're thrilled to have you along for the ride and will continue to produce a product that Grady is proud to put his name on.
Cheers,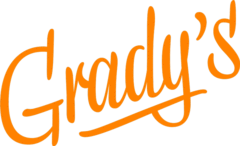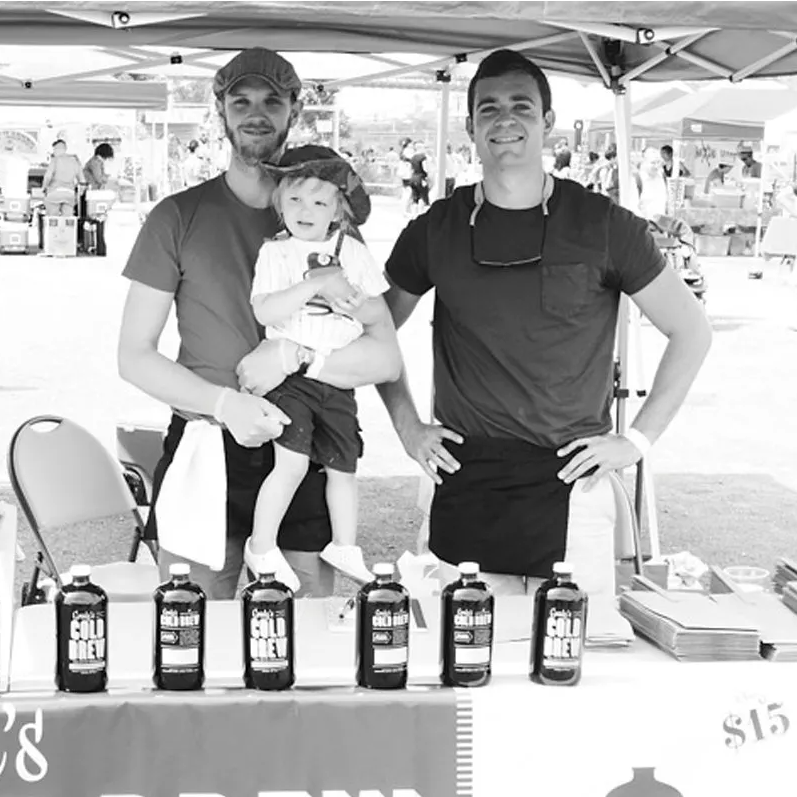 Grady and Dave, Co-Founders, selling coffee to the people of Smorgasburg in 2011 with the help of Grady's son and heir to the cold brew throne, Mack.
Dave Sands, Co-Founder taking the company van, Queen V, out for a spin.
WHAT IS GRADY'S COLD BREW?
Grady's Cold Brew is a New Orleans–Style cold brew that started as a Bottled Concentrate back in 2011, now available in Ready to Drink, and Brew-it-Yourself interpretations. Roasted, blended, and brewed in NYC. We cold brew a special blend of coffee, chicory, and spices for 20 hours, resulting in a velvety-smooth cup with every pour.
WHAT MAKES GRADY'S COLD BREW SO SPECIAL?
Grady's NOLA Cold Brew has a creamy mouthfeel with tasting notes of chocolate and caramel. The use of chicory is what makes the coffee NOLA style and gives it a natural, subtle sweetness. Adding our signature blend of spices emboldens and deepens the flavor profile where many other cold brews fall flat.