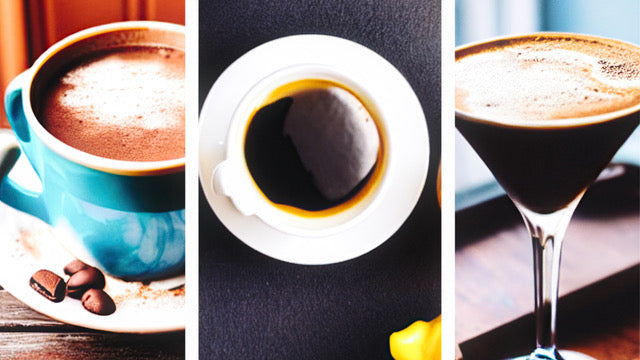 Winter is here and that means it's time to switch up our coffee game. While hot coffee is always a good choice, sometimes you just want something a little bit colder. That's where cold brew iced coffee comes in. But don't think you have to stick to the same old boring cold brew routine. Here are three unique ways people are using cold brew iced coffee to keep things interesting during the winter months.
Cold brew hot chocolate - This one is a game changer. Instead of using regular hot water, try using cold brew coffee as the base for your hot chocolate. It adds a depth of flavor and a little bit of a caffeine kick. Plus, the chocolate and coffee flavors pair perfectly together.
Cold brew toddy - A toddy is traditionally made with hot water, honey, and lemon. But why not mix things up and use cold brew instead? The coffee adds a rich flavor and the honey and lemon help cut through the bitterness. Plus, it's a great way to warm up on a cold winter day.
Cold brew coffee cocktails - Who says coffee is just for the morning? Try using cold brew in your favorite coffee cocktails for a tasty twist. The smooth, rich flavor of cold brew goes well with a variety of spirits and mixers. Plus, it's a great way to add a little caffeine to your happy hour.
So why not give these unique cold brew iced coffee uses a try? And while you're at it, be sure to check out Grady's Cold Brew. Their coffee is specially brewed for maximum flavor and convenience. Plus, they offer a variety of flavors and formats to fit your needs. So why not give Grady's a try and elevate your cold brew game this winter? 🌬☕️