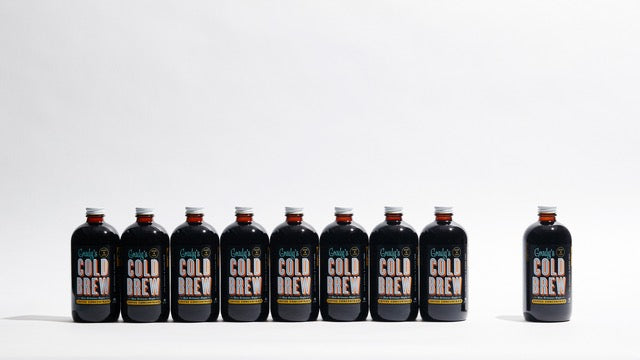 Hey there cold brew lovers! If you're anything like me, you love a good batch of cold brew coffee. But if you're new to making it at home, you might be wondering just how much Grady's Cold Brew Coffee Concentrate you need for a gallon of cold brew. Well, don't worry - I've got you covered!
First things first, let's talk about Grady's Cold Brew. This stuff is the real deal - a cold brewed, New Orleans-style coffee that is bold yet velvety smooth. It's made with a special blend of spices and chicory, which gives it a natural sweetness and amazing flavor. Plus, it's all-natural, sugar-free, vegan, low calorie, non-GMO, kosher, and gluten-free. Basically, it's the perfect cold brew coffee concentrate! 
So, back to the question at hand - how much Grady's Cold Brew Coffee Concentrate do you need for a gallon of cold brew? The answer is about 64 ounces of Grady's Cold Brew Coffee Concentrate. This will give you a strong, flavorful batch of cold brew that is sure to satisfy your cravings.
But let's be real - who has the self control to not chug a whole gallon of cold brew within a few days? That's where Grady's Cold Brew comes in! Our concentrate is specially formulated to last up to three months unopened in the fridge, so you can always have a refreshing cup of cold brew on hand. Plus, with our unique blend of spices and beans, you'll be sipping on the best-tasting cold brew around.
So if you want to keep your cold brew game strong, make sure to give Grady's Cold Brew a try. Your taste buds (and wallet) will thank you!