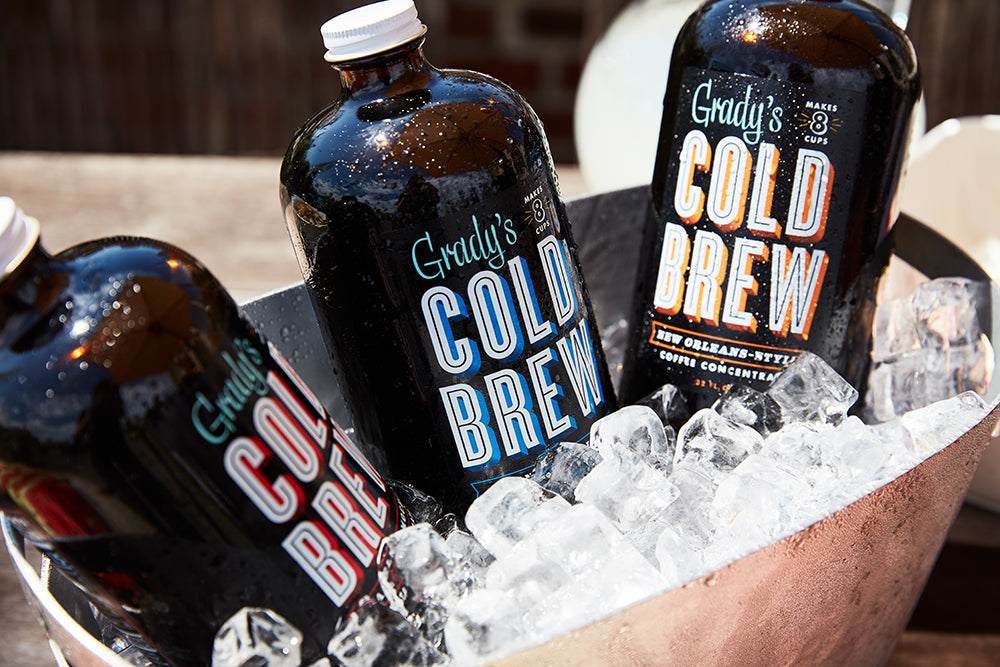 Hey there coffee lovers! As someone who is constantly on the hunt for the perfect cup of cold brew, I know the struggle of trying to keep my concentrate fresh and tasty for as long as possible. But how long can we safely store cold brew concentrate? 
The short answer is that it depends on a few factors. First and foremost, storing your cold brew concentrate in an airtight container in the fridge is important. This will help keep out most of the air and any pesky bacteria that could spoil your brew. 
Now, as for how long it will last? It's generally safe to say that cold brew concentrate can last up to two weeks in the fridge once opened. However, it's important to note that the longer it sits, the more it may lose its flavor and potency. So, if you want to enjoy the best-tasting cold brew, it's best to use it up within the first week or so.
But let's be real, who has the self-control to not drink all their cold brew concentrate within a week? 
 That's where Grady's Cold Brew comes in! Our concentrate is specially formulated to last up to three months unopened in the fridge, so you can always have a refreshing cup of cold brew on hand. Plus, with our unique blend of spices and beans, you'll be sipping on the best-tasting cold brew. 
So if you want to keep your cold brew game strong, give Grady's Cold Brew a try. Your taste buds (and wallet) will thank you! 
FUN FACT: Did you know that coffee is the second most traded commodity in the world, right after oil? Now that's a lot of caffeine!